World-class industry expertise and business-aligned IT solutions that help Retail clients achieve their business goals. The solutions span the Retail value chain from POS/store operations and supply chain management to merchandising, GDS Integration, revenue management, and RFID. Retail practice offers proven IT services and business solutions that address retailer's needs for new and better ways to process payments, mitigate risk and develop outsourcing solutions for the world's leading retailers.One fundamental way to ensure optimal IT function is through expert software testing, and most organizations nowadays recognize the importance of thorough, professional testing. STC provides testing service across all major sales channels: point-of-sale, online and mail order (Tel/Fax).
STC's AREAS OF EXPERTISE: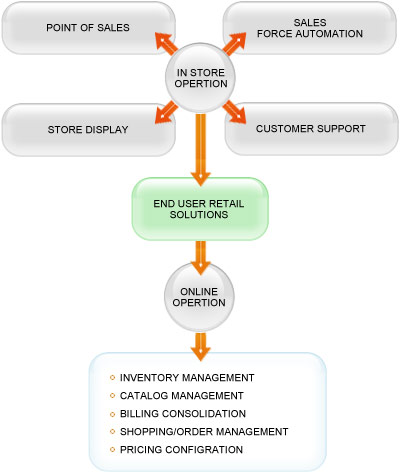 Benefits
Prevented down-time or breaks in continuity through methodical and comprehensive testing, using repeatable processes.
Defined standard testing roadmap and overall strategy for all subsequent releases to mitigate risks.
Ensured in-time rollout of implementation by aligning test management with implementation goals to guarantee adherence to schedule.
Ensured high-visibility to quality parameters throughout the testing lifecycle, to enhance end-user satisfaction.